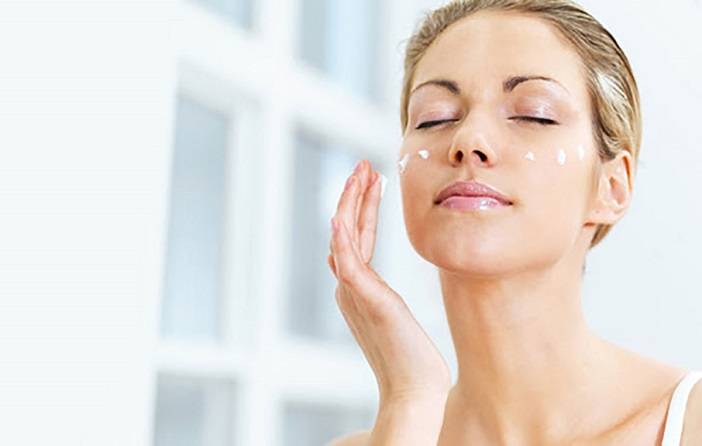 Acne has been one of the predominant skin care issues to flare up in the last two months. While those deep stress-induced breakouts are plentiful, there's also an uptick in a type of acne we'll call maskne. You can identify maskne pimples as tiny little whiteheads that pop up after wearing your medical, cloth, or paper face mask to prevent the spread of coronavirus.
Using a mask with an inner layer made from an absorbent material such as cotton can help absorb sweat and is less likely lead to breakouts. Amber Nano Mask is a high quality reusable 99.99% antimicrobial face mask designed to inactivate Coronavirus, virus, block dust, kill bacteria and keep the anti-microbatial effectiveness for 24 hours.

2. Be careful with products
If you have dry or sensitive skin, prepping your skin with moisturizer before wearing a mask may help fight irritation.
If you're prone to acne, you should avoid certain kinds of makeup or products that are thick and greasy, like foundation. USPA Antioxidant Hydrating Gel is a hydrating lightweight moisturizer with Aloe Vera, helps skin retain moisture and increase hydration.
3. Wash your face and exfoliate
After washing your hands, you want to make sure you also wash your face thoroughly before and after wearing a mask. USPA Awaken Foam Cleanser is a lightly foaming cleanser for oily/combination skin removes excess oil, impurities, and light makeup; you can also use [ comfort zone ] Sublime Skin Peel to exfoliant skin for progressive regenerating action and bright complexion or / skin regimen / enzymatic powder exfoliating face wash gently removes skin pollutants and dead cells for a brighter, smoother complexion.
4. Stay radiant with overnight mask
Leave-on regenerating overnight mask with a cooling, massageable texture to eliminate the toxins accumulated during the day, and reveal radiant skin in the morning. / skin regimen / night detox is an anti-aging overnight face mask natural rebalance and reinvigorate aroma for mind and body.
5. Professional skincare at the spa
Getting a routine facial at the spa to reset skin balance, targeting clogged pores, mostly oily skin, breakouts, blemishes, enlarged pores, blackheads and getting deep down in skin purification. Our Active Pureness Detoxifying Facial is a perfect treatment for those suffering from hormonal imbalance and kind to adolescent skin prone to breakouts and pimples.