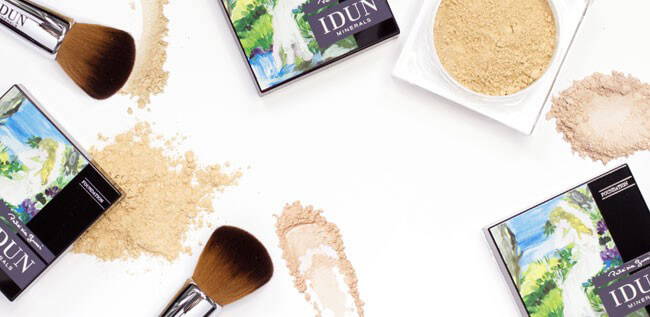 Benefits of Mineral Makeup
Whenever we step outside into the hot and humid air outside in Hong Kong, a layer of dampness immediately forms on our skin which is even harder to bear if we're wearing a lot of makeup, that starts to melt, become a sticky mess, and causes nasty breakouts. That is why in the summer seasons, we should opt for lighter makeup that can withstand the humidity and allows the skin to breathe. Mineral makeup is the way to go and here are some of its main benefits:
1. It Suits All Skin Types – but Especially Sensitive and Problematic Skin
Mineral makeup is made with natural ingredients that are free of potentially irritating chemicals, so its major benefit is due to what it lacks including preservatives, synthetics, alcohol, chemical dyes, fragrances, and gluten. Whether you have oily, combination or dry skin, mineral cosmetics are hypoallergenic and are suitable for all skin types. It is particularly beneficial for people with sensitive, acne-prone, or problematic skin.
2. It is Light and Breathable
Mineral makeup binds to the natural oils on your face creating a layer that sits on the surface rather than being worked into your skin like traditional makeup does. It doesn't clog your pores with chemicals that can cause inflammation, blemishes and dryness. Not only does it feel more lightweight and breathable, it is also healthier for your skin.
3. It Gives an Even and Smooth Appearance
When applied, mineral powder blends seamlessly with the oils on our skin to create a sheer, even layer that does not sink into wrinkles and fine lines which can cause an aged appearance. Mineral also have reflective properties that bounces light off the skin, delivering a soft focus effect and great coverage. You can increase coverage by building up additional layers.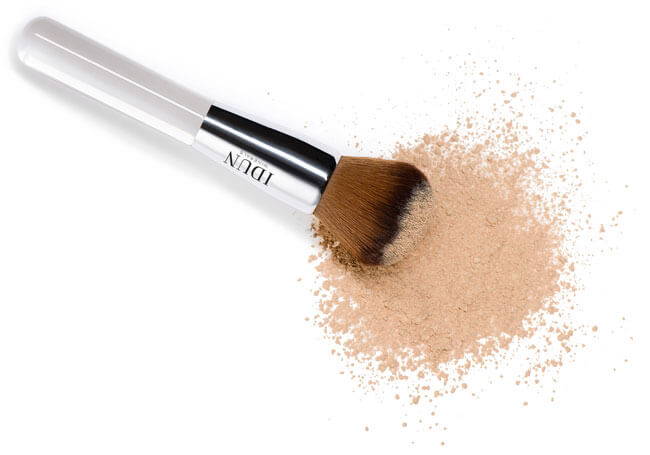 4. It Provides Long-lasting wear
Mineral powder is resistant to heat and water, so even if you sweat, cry, or need to deal with unpredictable humid weather, it will be more li
5. It has a Long-lasting Shelf Life
Since the ingredients used in mineral cosmetics does not encourage bacterial growth, its shelf life is much longer than other conventional makeup brands. Also, a little can go a long way, just a small amount of mineral powder can give basic coverage, so your products can last many uses.
6. It has Built-in SPF
Mineral makeup protects your skin by creating a barrier between the skin and free radicals, and provides natural SPF which many other makeup products don't have.
IDUN Mineral Makeup
IDUN Minerals is a Swedish beauty brand that is pharmacy exclusive in Sweden, meaning they fulfil the strongly regulated pharmacy quality controls and the ingredients in the assortment are approved and maintain high quality. Look out for their products at Sense of Touch!