Emotional Nurturing – Beauty rituals to harness the lunar cycle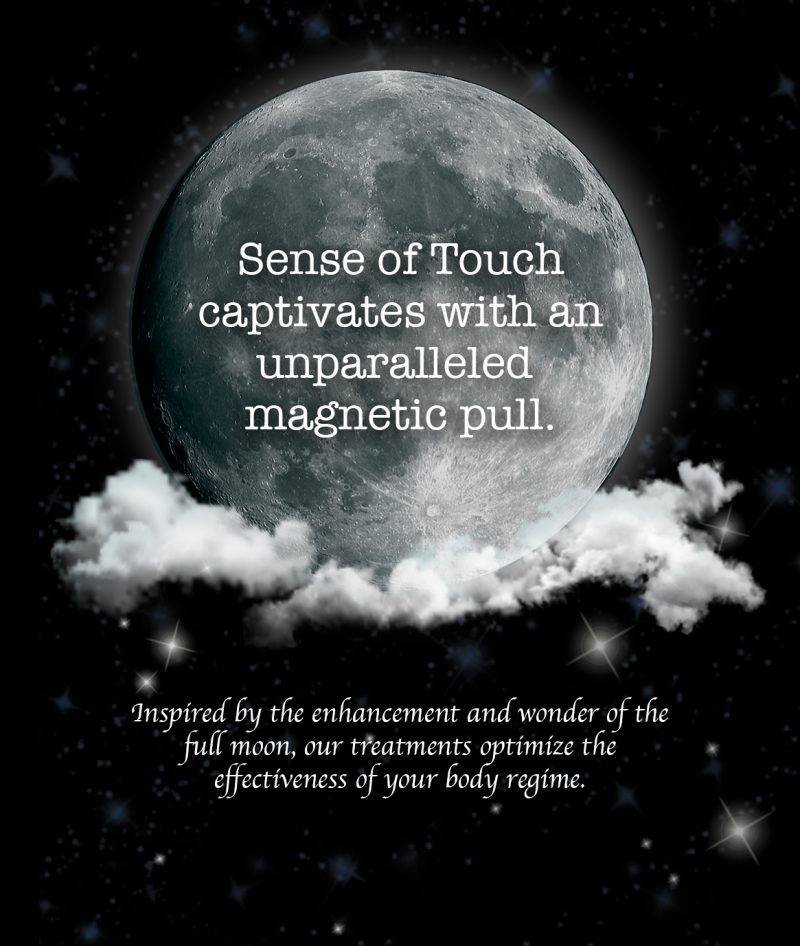 "Emotional nurturing beauty rituals to harness the lunar cycle".
The moon creates a heightened sense of feeling, whether it's happy or sad. Legend has it following the new moon is a growing phase, making its way to becoming full. Your skin and hair are more absorbent so moisture, repair and rejuvenate. It will also power growth in hair and nails. Although there is no scientific evidence to support this theory, we all know how much the moon's gravitational pull on big bodies of water like the sea and rivers creating the tides. It would make sense that it would affect the moisture levels in our bodies. During this time, it is vital to optimize the effectiveness of your body regime. At Sense of Touch, we nurture emotional healing through the power of touch and what better way than through our Divine massage, facials, pedicures, manicures and vanicures.