🎄Tis The Season to be Merry and Bright!🌟
Treat yourself this holiday season and melt the holiday stress away with our holiday spa escape.
Buy a HK$1,000 value gift voucher for only HK$800
(20% discount)
Buy a HK$2,000 value gift voucher for only HK$1,500
(25% discount)
Buy a HK$3,000 value gift voucher for only HK$2,000
(33% discount)
Festive Spa Retreat

90 minutes | HK$1,380
Warm Bath 30 minutes or Infrared Sauna 50 minutes | HK$380

Spoil yourself this festive season with a pure relaxation.

The enticing exotic experience begins with a lemon and ginger scrub followed by a warm stone massage infused with ginger root oil, cinnamon and lemon.

The Gift of Skin Indulgence
Kickstart your holiday shopping and enjoy buy one get one 50% OFF on all USPA, [ comfort zone ] and / skin regimen / products.
*Second product 50% off applies to the lower-priced item.

Party Ready
HK$888 for 1 session

[Regular Price HK$9,000]
Slip into that little red dress with the VelaSmoothPro, Ultra 360 or Emsculpt technologies, these clinically proven non-invasive treatments can build muscle mass, remove stubborn fat & tighten loose skin across many areas of the body with ease.

All I Want for Christmas 
HK$10,980
[Regular Price: HK$17,600]
- 3 Signature HydraFacials, Sublime Pro Lift Facials or AlpahH Glow and Go Peel Facials
- 2 Liftera V Lift or Ultra 360 Face Lifting
- 1 HydraFacial Collagen Boost
- 2 Velasmooth Face Tightening
- 3 Infrared Sauna Skin Rejuvenation
- HK$800 product credit

Bliss & Glow HK$1,380
[Regular Price: up to HK$1,780]
Choose any of the following treatments:

- Pro-Lift Facial with Eye Treatment 75 minutes (worth HK$1,780)

- Signature HydraFacial 60 minutes (worth HK$1,580)

- Gemstone Facial 75 minutes
(worth HK$1,580)

Free Gift :
SPAnniversary Tote Bags
Get our anniversary tote bags with any purchase over HK$500. For purchases over HK$820+, we'll fill them with special goodies sponsored by our amazing partners including Flex Studio , [ comfort zone ], The Yoga Room, Talika, Flo Jewelry and White Concept Store.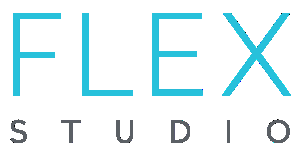 First Time Trial Pass valued at $340


Moisturising Eye mask (1pc) valued at $45

First Time Trial Pass valued at $220


System Set valued up to $1080


Deluxe Renight Cream valued at $490


Flo Jewelry voucher 10% OFF