❤️ Treat Yourself & Pamper Your
Loved One This Valentine's Day ❤️
Treat yourself to some self-love this Valentine's Day with our special offers.
Share the love with someone special, purchase HK$880 gift voucher and receive HK$1,050 value or purchase HK$1,200 gift voucher and receive HK$1,450 value.

Love Birds 60mins | HK$1,888
(Regular Price: up to HK$3,650)
Couple's Massage 60mins | HK$1,888
Signature Couple's Treatment
2Hrs | HK$2,800
A sweet rendezvous starts with a steam shower for an intense body exfoliation and a side-by-side deep relax massage to relax and calm your senses for ultimate state of bliss. Finish with a complimentary glass of prosecco to extend the journey.

Body Sculpt & Slim Combo From HK$1,680
(up to 59% off)
[Regular Price up to HK$4,780]
Try the latest in slimming and sculpting body treatments with state-of-the-art technology.
EMSCULPT + Velasmooth HK$1,980
EXILIS Ultra 360 + VelaShape® HK$1,980
5 Sessions Combo: HK$9,500
(Regular Price: HK$23,900)

All I Want for Christmas 
HK$10,980
[Regular Price: HK$17,600]
- 3 Signature HydraFacials, Sublime Pro Lift Facials or AlpahH Glow and Go Peel Facials
- 2 Liftera V Lift or Ultra 360 Face Lifting
- 1 HydraFacial Collagen Boost
- 2 Velasmooth Face Tightening
- 3 Infrared Sauna Skin Rejuvenation
- HK$800 product credit

Bliss & Glow HK$1,380
[Regular Price: up to HK$1,780]
Choose any of the following treatments:

- Pro-Lift Facial with Eye Treatment 75 minutes (worth HK$1,780)

- Signature HydraFacial 60 minutes (worth HK$1,580)

- Gemstone Facial 75 minutes
(worth HK$1,580)

Free Gift :
SPAnniversary Tote Bags
Get our anniversary tote bags with any purchase over HK$500. For purchases over HK$820+, we'll fill them with special goodies sponsored by our amazing partners including Flex Studio , [ comfort zone ], The Yoga Room, Talika, Flo Jewelry and White Concept Store.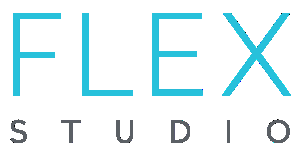 First Time Trial Pass valued at $340


Moisturising Eye mask (1pc) valued at $45

First Time Trial Pass valued at $220


System Set valued up to $1080


Deluxe Renight Cream valued at $490


Flo Jewelry voucher 10% OFF